2017 Randori Nationals - Results!
Mar 11, 2017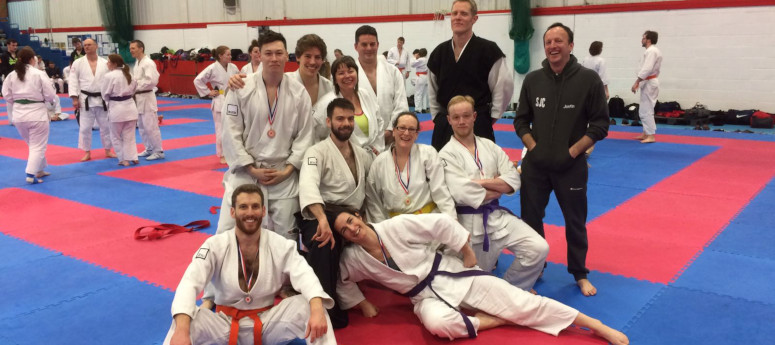 The randori nationals were the weekend! And what a successful weekend it was. Biggest SJC attendance and medal haul that I know of! Cherie, Ethan, Peter, Konstantin, Steph, Blaine, Clark, Sarah, Justin and Scott all fought brilliantly and did the club proud. All the hard work they've been putting in in training paid off with the following results:
Ethan: bronze groundfighting, Sarah: bronze standing randori, Blaine: silver groundfighting, Clark: silver standing, bronze groundfighting, Steph: gold groundfighting! Sensei Fiona also picked up a silver medal in her standing randori, but unfortunately got injured in the process. Hope she heals up and is back on the mat with us soon!
All in all, brilliant weekend training with hundreds of others from around the UK, learning from some of the best instructors in the country. Fantastic effort from everyone in their competitions. Lessons learned: don't let Sarah near tequila.